Last Updated On 10/8/2020
The holidays are right around the corner! For many, that means travel plans are coming up too. It's an exciting time…but it can also be a bit stressful to get to where you're going, as many of us know all too well.
From now through the end of the year, transportation will be more hectic ever, which can create some bumps in the road for holiday travelers. In fact, during the 2019 holiday season, 115.6 million Americans traveled in some capacity–whether plane, train, bus or car– during the holiday season, which was a 3.9% increase from the year before. Based on travel trends, that number will only continue to rise.
Before you hop on your flight or in the car to visit loved ones, escape the cold to relax on a beach, or head out on an epic adventure, we want to make sure the process is as stress-free as possible. How is that possible, you ask? Enter: Travel insurance. Travel insurance can save you tons of time, money, and stress, especially during especially hectic travel seasons. Here's are five reasons you should buy travel insurance for your holiday travels this year:
| | |
| --- | --- |
| | Flexibility is a game changer |
Picture this: You and your family are leaving for your long-awaited holiday vacation in two days. Plans are set, bags are packed, and your neighbor is all set to feed the family fish while you're away. Then, in the middle of the night, one of your kids gets sick—too sick to travel. On top of missing your vacation, you're probably going to be out quite a bit of money…if you don't have travel insurance. Trip cancellation coverage would protect those non refundable payments in the event you suddenly have to cancel for an unforeseen covered reason.

If you're looking for extra flexibility during the holidays, consider Cancel for Any Reason coverage. This coverage would allow you to call off your trip for any reason up to 48 hours before your departure and you'll be reimbursed up to 75% of your expenses, which is a whole lot more than you'd get back without this type of policy.
| | |
| --- | --- |
| | Pro-tip: If you're hoping to purchase Cancel for Any Reason coverage, act fast—you'll need to purchase it no later than 21 days after booking your travel! |
| | |
| --- | --- |
| | Weather won't get in your way |
If you're a frequent flyer, you've probably had a flight delayed or canceled a time or two. Often, you can get on the next airfare to your destination relatively quickly, and it's not that big of an inconvenience. During the holidays, all bets are off. When your flight gets canceled, you might end up sleeping on the airport floor, waiting for the next departure that has open seats to call your name. If you ask us, that doesn't sound like an ideal way to start out a holiday trip.
The best way to avoid that is by getting travel insurance during the holidays (or any time you travel for that matter!), which will cover your meals and accommodations if you're unable to make it to your desired location as quickly as you had planned. In addition, if it turns out that the weather is bad at your holiday location or you won't make a connecting flight because of a delay, travel insurance can cover any necessary cancellations or rebookings.
| | |
| --- | --- |
| | You won't end up without clothes—or gifts |
When we're traveling during the holidays, we're usually carrying quite a bit more than just our own clothes and essentials. When you've taken the effort to carefully select (and pay for) gifts for your loved ones, the thought of losing them really stings. While travel insurance can't 100% guarantee that you're bags will arrive at your destination when you want them too, it'll definitely help with the process. And if by some stroke of bad luck, your bags are lost entirely, the right travel insurance policy will reimburse you for your lost items, so you can buy new gifts, clothes, or whatever else you need without taking a bigger financial loss. Here's what you should do if the airline lost your bags.
| | |
| --- | --- |
| | You can make sure you and your family are safe |
Let's face it—flu season and the holiday season are one in the same. Unfortunately airplanes, trains, and buses are also a hot spot for catching any illnesses that your travel mates have already come down with (gross, we know…). Equally as unfortunate, most of us can't predict accidents either. So in case either of those things happen, you'll want to make sure you and your loved ones are covered with a travel insurance policy to take care of yourselves however you need to.
Even when traveling domestically, you can't be sure that your health insurance will cover you when you're in a different state or experience a health issue that falls outside of your coverage. If you or someone in your family falls ill or gets injured, travel insurance will provide a second line of defense against unmanageable medical bills. So if your primary major medical insurance refuses to cover you, you can still submit a claim to your travel insurance company, which may offer more coverage around medical emergencies.
| | |
| --- | --- |
| | Your peace of mind is WORTH it |
At the end of the day, mishaps and setbacks happen, no matter how carefully you try to avoid them. The peace of mind that comes with knowing that you're financially covered should anything go wrong truly is priceless. If you can avoid additional stress and heartache if something goes wrong while you're traveling this holiday season, why not go for it? That's our two cents, anyway. Here are some other tips on how to travel anxiety-free.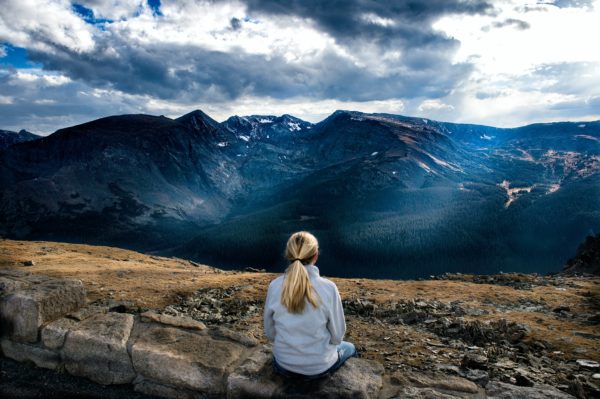 If you're interested in exploring travel insurance options for your holiday travel, run an instant quote and let us know if you have any questions—we're here to make sure your holiday travel is as joyful and stress-free as possible.
Where are you traveling for the holidays this year? Head over to Facebook, Instagram or Twitter to tell us about it!