Have you recently gotten engaged or thinking about your future wedding? First of all, congratulations! Second of all, let's talk about an option that you may or may not have considered at this point: a destination wedding. Instead of planning your big day where you live now or in yours or your partner's hometown, invite your loved ones to join you for a celebration in the destination of your choosing – the world is your oyster.
Destination weddings aren't for everyone, but they are a great option to consider for so many reasons: First, they can be cost-effective, as you can find packages that cover everything from venue to food to staff. This also means they can be less stressful to plan, because the details are managed for you once you choose your package. Plus, destination weddings offer an excellent opportunity for your friends and family to take a vacation built around your celebration of love.
If you're considering a destination wedding, the first thing you need to choose is where you want to do it. Here are some of our favorite options:
Jamaica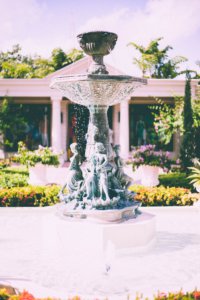 Why? If you're from the United States and you're looking for a beautiful and fun spot that isn't too far away from home, check out Jamaica. The third largest island in the Caribbean, Jamaica boasts nearly 700 miles of stunning coastline full of lovely beaches. The country is known for its laid back and friendly people, delicious local rum, and fun atmosphere, so it's the perfect place for a celebration. Plus, it's home to many all-inclusive resorts where your family and friends can stay, and where you can find the perfect wedding package for your budget. Be sure to check out some locations within Jamaica to avoid.
When? The best months to get married in Jamaica are May, December, January, and February. Because Jamaica is a popular spring break destination, we'd avoid March and April, and hurricane season is from June through November, so we'd steer clear then, too.  
Amalfi Coast, Italy
Why? If you're looking for a truly picturesque and unique backdrop to your wedding, you'll definitely want to take a look at the Amalfi Coast. This cliff-lined stretch of the Italian coastline is well-known for its stunning views, both of the coast itself and of the gorgeous towns that cover it. Plus, if you opt to host your wedding in Italy, you truly cannot go wrong when it comes to the menu – is there anything better than an Italian feast? Beyond the wedding itself, the Amalfi Coast is a great location for your guests, who can choose to take some extra time away and explore the ruins of Pompeii, head to Naples for a daytrip, or simply stay put for a couple of extra days and fully take in the beauty that is the Amalfi Coast.
When? If you're looking for milder temperatures, we suggest booking your wedding between April and June, when it's warm enough to swim but not swelteringly hot. Plus, the spring flowers will be in bloom!
Ireland
Why? As you probably already know, Ireland has so much more to offer than just Guinness and shamrocks. In fact, if you travel outside of the capital city of Dublin, you'll find breathtaking countryside that looks like it's straight out of a fairy tale. And if you travel a bit farther, you'll get to the country's coastline, which are much different from those of the Amalfi Coast –  Ireland's ocean side cliffs are more rugged and mystical, though equally as scenic. The Irish are known for their hospitality, which will make planning fun for you, and your guests will stay busy with all the country has to offer in terms of sightseeing, learning about the country's rich history, visiting pubs, and more.
When? If you're looking for warmer temperatures, travel to Ireland in the summer, when the days are longer and the weather is pleasant. For a wedding, we'd avoid winter, when it gets rainier and chillier. That said, flights and accommodations will be less expensive during the cooler months, so you may want to consider fall or spring if you're looking for a combination of temperate weather and cheaper fares.
Tahiti, French Polynesia
Why? This one is a bit further out of the way, but if you're looking to tie the knot in a place that can truly be described as paradise, it's well worth the journey. The largest island in French Polynesia, Tahiti has it all when it comes to a tropical getaway: gorgeous white beaches, stunning mountains, world-class snorkeling, and a remote feeling that makes it easy to truly relax while you're there. Whether you want to get married right on the beach or in an over-the-water resort with clear floors that make the ocean look like an aquarium, you'll find options in Tahiti that you truly can't find elsewhere.
When? Head to Tahiti from May through October, when the weather is still warm but less humid. During the winter, from November through April, it's rainy season in French Polynesia, so we'd avoid booking your celebration during those months.
If you've attended a destination wedding or hosted one yourself, we want to hear your story! Share with us on Facebook, Twitter and Instagram.