How to Calculate Trip Cost for Travel Insurance
While the total amount will vary a lot depending on where you're headed and how you like to travel, the basic elements that you need to budget for generally remain the same. When it comes to travel insurance, you're going to want to differentiate between what is included in the "insurable trip cost" and what isn't. "Insurable trip cost" or "total trip cost" refers to prepaid, non-refundable expenses for your travels. Here are common expense included in this number:
| | |
| --- | --- |
| | Airfare |
| | |
| --- | --- |
| | Accommodations |
| | |
| --- | --- |
| | Experiences |
The types of excursions you're planning on taking will depend on where you're going and what kinds of things you're into. This bucket includes expenses such as fees for museums, parks, and other paid entry, equipment rentals, or tours. If you purchase these experiences prior to your trip, count them as part of your insurable trip cost. If you don't have to pay for them in advance, you guessed it…leave them out of the estimate.
Basically, any expense that you purchase in advance of your trip and that you won't get back if you have to cancel your trip should be included in the insurable trip cost you use to calculate the cost of your insurance package.
Here's a good formula to follow when calculating your trip cost for your travel insurance quote:
Airfare Expenses + Accommodation Expenses + Experience Expenses = Total Trip Cost
—
These are the categories that don't fall within the "insurable trip cost" category, but that may be helpful for you to calculate for budgeting and planning purposes:
| | |
| --- | --- |
| | Meals |
This may be the hardest category to calculate prior to travel, but you can get a good estimate if you really think it through. If you have a list of restaurants that you definitely plan to visit, you can do your best to estimate the total that you could spend at each. Then, think about the number of meals you will need to eat while you're away, including while you're at the airport. If you're staying at a place where you can make your own meals, consider whether you'll make some of your meals with groceries from a local shop or farmers market. Because it's unlikely that you'll predict exact food costs and appetite, this is going to a rough budget, so be sure to tack on a bit extra in your travel budget for wiggle room if possible.
| | |
| --- | --- |
| | Transit |
Note: If you prepay for any transportation for which you cannot be refunded if you don't use it, such as an airport shuttle, you should include that amount in your travel costs.
| | |
| --- | --- |
| | Miscellaneous Expenses |
This section includes things like shopping and salon treatments, which you can budget for in advance (for the most part). If you budget a dollar amount for those types of things, you'll know what you can and cannot do and buy to stay within that budget. That said, no matter how well you budget out the sections outlined above, it's just not possible to plan for every single purchase you'll need to make on your trip. Things come up, like having to buy new sunscreen or forgetting your packed lunch and having to eat at a restaurant instead. Make sure that in addition to any shopping you might want to do, you set aside a bit extra for any additional expenses that might come up. Again, none of this will be included in your insurable trip cost, since you won't have paid for any of it before your departure.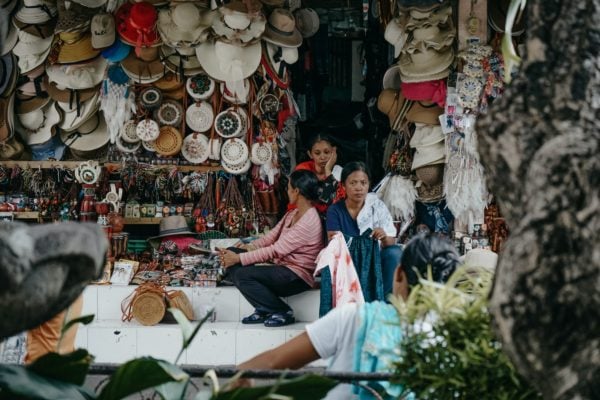 Once you've calculated your insurable trip cost, you're ready to get started on your free insurance quote. Choosing the right travel insurance for your experience could save you a ton of money if anything comes up before or during your trip! If this is your first international adventure, make sure you're as prepared as you can be with our checklist. Don't hesitate to reach out to our team of friendly humans too if you need a travel insurance plan recommendation.