When it comes to international travel, the process of getting or renewing a passport can be one of the most tedious parts of the whole experience. If you're not sure what the process looks like, you can check out this post we wrote about it in hopes of making your travel experience a little easier so you can focus on the fun stuff as soon as possible. 
One critical element of the passport process is getting a passport photo. Sounds pretty easy, right? You probably have photos of yourself on your phone or could pretty easily take one, after all. The problem is, the type of photo you'll need for your passport is actually pretty specific. Not only does it need to be printed in the correct size, but you have to be set against a particular background and your face needs to take up the correct amount of space within the frame. Here are the basic requirements, in case you have a photo studio and printer at home and want to try to make it work:
Required Size: 2 inches x 2 inches in total, with the size from the bottom of your chin to the top of your head spanning between 1 inch and 1 3/8 inches

Color: Your photo can be in color or in black and white

What to Wear: Wear clothing that you'd normally wear–but no uniforms or headgear are allowed

Other Things to Know: Photo must have been taken within the last 6 months, so it is as accurate as possible when compared to what you look like when you're traveling
Sounds kind of complicated, right? For the vast majority of travelers, these stipulations mean that it's actually much easier to just get your passport photo taken at a location that knows the rules and is set up to quickly provide the photo you'll need to get your passport as quickly as possible. If you're one of those travelers, here are the places you can go to get your passport photo taken:
Your Local Passport Agency
If you need to go to your passport agency in order to complete the passport process or live near an passport services office, they can take the photo for you there. You can find a list of all official passport offices here. As a heads up, this can be a bit of an inconvenient option, as there aren't very many locations and their hours of operation can be somewhat limited.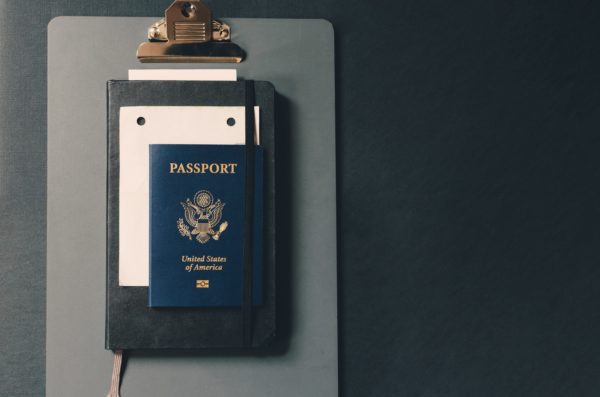 Post Office
Many post office locations provide passport photo services. Call ahead to your local post office before you go to make sure yours is one of them!

Pharmacies & Big Box Stores
Most national pharmacies like CVS and Walgreen's, as well as some of the smaller local pharmacies, offer services to take passport photos. Similarly, big national chain stores like Target also offer passport photos. Many travelers opt to grab their photos at the nearest pharmacy or big retail store because it's so convenient!
We hope this makes it easier for you to get through the process of getting your passport so you can get to the fun parts of your travel experience! If you need to purchase your first passport or renew your current one, our detailed blog gives you easy steps to get you on your next international trip quicker.