Is Egypt open for tourism?
Yes, Egypt is open for tourists from all over the world. Find out more below to have a safe vacation to Egypt.
Is it safe to travel to Egypt?
Use the links below to find up-to-date travel safety information and travel advice for Egypt to help you assess risks and better plan your trip.
What travel restrictions are in place?
Click the links below to find out more about Egypt travel restrictions and entry requirements you'll need to prepare for prior to your departure date. These sites are regularly updated, so you can be better informed.
What vaccines are required to travel to Egypt?
There are routine vaccinations you should be up-to-date with prior to visiting Egypt. The CDC also recommends a list of other vaccinations for specific events.
What's open to tourists?
Many places are open, but might be open at a limited capacity. Use the links below to find out more.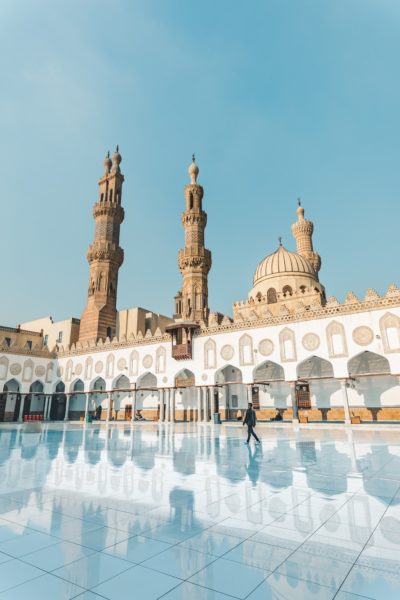 When is the best time to travel to Egypt?
The weather is a big factor in deciding when to visit Egypt. If you're looking to go when there's cooler weather, you should visit during winter or early spring. If you're looking for a less crowded getaway, avoid the peak tourist season of December through January.
Is Egypt family-friendly?
Yes, there are plenty of activities to do that the whole family will love. Check out the recommendations below to start dreaming up your tour together.
Travel Insurance For Egypt
Egypt requires proof of medical insurance that covers medical costs if you contract COVID-19 during your trip. Most health insurance providers in the U.S. don't provide coverage once you leave the country. This is why it's so important to purchase travel insurance.
Travel insurance policies on Yonder meet this requirement, as COVID-19 is a covered medical event. Your policy could reimburse the cost of medical bills you incurred on your vacation. Travel insurance can also cover the cost of a medical evacuation if needed. In addition, if you contract COVID-19 during your journey and have to spend additional money for hotels, meals, or a new return flight home, travel insurance could help reimburse some of these unexpected costs under travel delay coverage.