Last Updated On 3/9/2023
Is Egypt open for tourism?
Yes, Egypt is open to tourists from all over the world. Find out more below to have a safe vacation in Egypt.
Is it safe to travel to Egypt?
Use the links below to get up-to-date travel safety information and advice for Egypt to help you assess hazards and better plan your trip to avoid any stress. We have more travel safety guide resources for other popular tourist destinations you can read up on.
With this resource, you can get updates from the CDC regarding safety in Egypt.
US State Department Travel Advisory
The U.S. State Department has a wealth of resources and travel advisory information for your destination.
US State Department Fact Sheet
Check out updates on the relationship between Egypt and the United States. You can find more embassy information here too.
Get updates on safety and security and get connected to the U.S. Embassy in Egypt during your trip if there's an emergency.
Check on the current influx of COVID in Egypt to stay safe when traveling.
There may be other safety uncertainties when traveling to Egypt, so be sure to prepare before departure.
What travel restrictions are in place?
Click the links below to uncover more about Egypt travel security requirements you'll need to prepare for prior to your departure date. These sites are regularly updated, so you can be better informed.
Pre-Departure Testing
Determine if you'll need to show a negative COVID-19 test prior to or during your stay.
This resource gives information on any quarantine and security procedures.
Learn if you'll have to wear masks at any point during your trip to Egypt.
Prepare for any possible tests or screenings during your journey.
Check if you'll need to submit proof of a negative COVID-19 test before returning back to the U.S.
Check if there will be a curfew in Egypt while there.
What vaccines are required to travel to Egypt?
There are routine vaccinations you should be up-to-date with prior to visiting Egypt. The CDC also recommends a list of other inoculations for specific events.
What's open to tourists?
Many places are open, but might be open at a limited capacity. Use the links below to discover more.
Determine if restaurants are open in Egypt before you depart for your adventure.
Get the latest information on what types of attractions and places are open in the link above.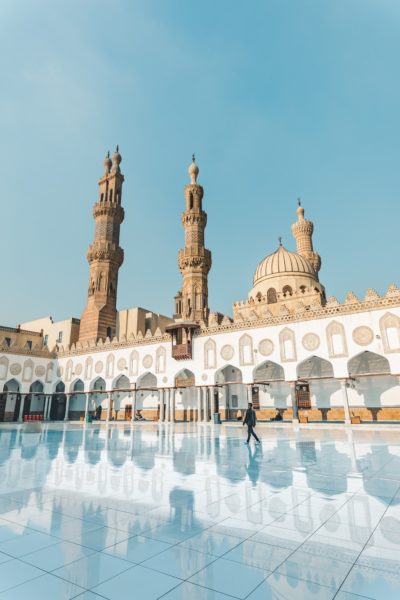 When is the best time to travel to Egypt?
The weather is a big factor in deciding when to visit. If you're looking to go when there's cooler weather, you should visit during winter or early spring. If you're looking for a less crowded getaway, avoid the peak tourist season of December through January.
Is Egypt family-friendly?
Yes, there are plenty of activities to do that the whole family will love. Check out the suggestions below to start dreaming up your tour together.
Tour/Excursion Recommendations
Check out these highly rated attractions and things to do in various areas of Egypt.
Not sure where to book accommodations? These spots in the link above are the best according to travelers like you.
Travel Insurance For Egypt
Egypt requires proof of medical insurance that covers medical costs if you contract COVID-19 during your visit. Most medical providers in the U.S. don't offer coverage once you leave the country. This is why it's so important to purchase travel insurance.
Travel insurance policies on Yonder meet this requirement, as COVID-19 is a covered medical event. Your policy could reimburse the cost of medical bills you incurred on your vacation. Travel insurance can also cover the cost of a medical evacuation if needed. In addition, if you contract COVID-19 during your journey and have to spend additional money for hotels, meals, or a new return flight home, travel insurance could help reimburse some of these unexpected costs under travel delay coverage.