Cuba is a beautiful place to visit and explore. The history of Cuba, although controversial, is complex and rich. And the Cuban people are some of the most inviting people in the world. So, is it safe to travel to Cuba?
This guide is to help you plan your trip to Cuba with confidence using reputable sources and insightful tips
Can U.S. citizens travel to Cuba?
The answer is yes, but it's not technically legal to go solely for the purpose of a vacation in Cuba. Previously, presidential administrations in the U.S. have removed abilities to travel to Cuba. These restrictions have been removed, but you'll have to take a few extra steps to make your trip a reality.
Cuba Travel Restrictions
Currently, U.S. citizens can only be admitted into Cuba if their travel qualifies for one of the 12 authorized travel categories below. You'll likely have to self-report which category your travel fits within when booking airfare and you may be required to show proof your trip itinerary meets the requirements of the category. Here are the 12 categories of authorized travel to Cuba:
Family Visits
Official business of the U.S. Government, Foreign Governments, and Certain Intergovernmental Organizations
Journalistic Activity
Professional Research and Professional Meetings
Educational Activities
Religious Activities
Public Performances
Clinics, Workshops, Athletic and Other Competitions, and Exhibitions
Support for the Cuban People
Humanitarian Projects
Activities of Private Foundations or Research or Educational Institutes
Exportation, Importation, or Transmission of Information or Informational Materials
Certain Authorized Export Transactions
What is the most popular category to self-qualify for?
Now that the "people-to-people" category has been removed, most travelers use the "support for the Cuban people" category. It allows greater flexibility in meeting the requirements of at license category. By choosing the "support for the Cuban people" category type, it's fairly simple to show proof you'll be accomplishing this task. For example, this could include activities like eating at locally-owned restaurants and staying at locally-run accommodations.
Cuba Travel Advisory
Since Cuba's social, health, and political climate is ever-changing, it's best to keep yourself up to date via the U.S. Department of State and CDC websites for any new advisories.
Is it safe to travel to Cuba right now?
Yes, all things considered, Cuba is a relatively safe country to visit. Cuba has a controversial political history with unstable ties, or lack thereof, with the United States. However, Cuba experiences lower homicide rates than the U.S. This may be attributed to Cuba having an extremely low level of gun ownership compared to other countries of the world.
Regardless, there are a few places to be aware of when visiting Cuba as a foreign traveler.
Petty Crime
Crimes like pickpocketing and other types of thievery are more frequent among tourists in Cuba. The good news is that these instances can be prevented. Being aware of your surroundings, keeping your personal items close to your person, and leaving valuable items at home could help mitigate this risk. The goal? Don't make it easy for someone to steal your personal belongings.
Violent Crime
Violent crime in Cuba is usually among Cuban citizens and very rarely ever involves tourists. As long as you are staying in safer areas (more on this later) and not participating in any illegal activities, you'll enjoy your trip.
Supply Shortages
Since the pandemic, Cuba has struggled to maintain a consistent supply of fuel, food, and medicine. Check out our travel packing checklist so you can pack everything you need that you might not have access to in Cuba.
Tourist Scams
As with many countries, tourists can be victims of scams if they aren't careful. Typical scams in Cuba include taxi scams, shortchanging or other currency scams, and baggage theft.
Cuba Travel Safety Tips
Many travelers have felt perfectly safe when visiting Cuba. As long as you use common sense when you're traveling, you likely won't have any issues. Here are some popular and relatively issue-free areas to include on your itinerary to Cuba:
Havana
Santiago de Cuba
Camagüey
Holguin
Since Cuba prioritizes tourist safety, most offenders against foreign tourists could face hefty penalties and jail time. This means the most popular destinations in Cuba can be visited without a hitch. Like any country, though, there are always places to be wary of. Here are some of the top areas in Cuba to use extra caution.
Palma Soriano
Petty theft in the form of quick snatches is common here. Many government protests and demonstrations happen here, but you should avoid getting involved.
Cardenas
Crimes like pickpocketing and scams can be frequent here. If someone is offering a deal that's too good to be true, it most likely is.
Ciego de Avila
Street gang violence happens more often here. Stick to the common locations and avoid meandering around too far. Take proper precautions if driving around the city.
Transportation in Cuba
If you're looking to get around in Cuba, it might take a bit of extra planning ahead. Whether you're renting a car or plan on using local taxis, understanding some basic guidelines on transportation in Cuba is important. Rental cars might be convenient, but they'll be the most expensive. The other downside is that they aren't always reliable since they often have high mileage. Public transportation is the least reliable in timing, likely uncomfortable, and has a higher risk of experiencing pickpocketing due to overcrowding.
Other more reliable transportation options in Cuba include intercity buses from Viazul. This option requires you book tickets in advance. Private car services are available and allow greater flexibility in travel time or itinerary. Just be wary of taxi scams if you're leaning towards flagging down a shared or a private taxi.
Register for STEP
STEP stands for Smart Traveler Enrollment Program and allows you to connect your trips to the U.S. Embassy. It's a free program and once your trips are registered, you'll get travel advisory notification alerts about your destination. Also, if you encounter an emergency during your trip, the U.S. Embassy can assist in locating you and getting you to safety.
Travel Insurance for Cuba
It is a requirement you obtain some form of travel health insurance during the length of your trip to Cuba. If you're booking a flight direct to Cuba from the U.S., it's possible your airline ticket includes the cost of insurance from the local provider. However, Yonder recommends getting a separate travel insurance policy because local coverage options are quite limited and don't protect your trip expenses.
Hurricane Season in Cuba
You'll likely find peak hurricane season in Cuba to be at the end of August through the beginning of November. Some of the hurricanes don't make direct landfall but could experience the impact of heavy rains and winds during this period of time.
Keep a close eye on the weather as your departure nears, since your trip could be greatly impacted if affected by such tropical weather. The best preventative measure to protect your trip in case of inclement weather is to purchase travel insurance ahead of time. This way, if you have the coverage in place before a storm is named, you could be reimbursed for your nonrefundable trip costs.
What are some safe and family-friendly activities or excursions in Cuba?
There's a plethora of things to do while in Cuba that your family will love. Check out these activities based on your interests.
Adventure Lovers: Cuba has world-class scuba diving and hosts the largest wetland ecosystem in the area. The turquoise water hosts all kinds of fish and even underwater caves.
Foodies: For those who love to try local cuisine, be sure to add ropa vieja, moros y christianos, and tostones to your list! 
History Buffs: The Morro castle in Havana is chock-full of history the whole family will find interesting.
Nature Lovers: Bahia de Naranjo Nature Park is an ecological preserve and has easy access to resorts in Hoguin. There are even some fun trails and a couple of restaurant options via boat rides.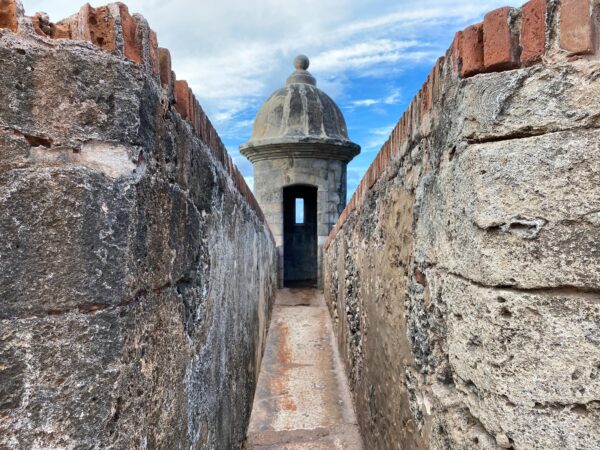 Planning a trip is half the battle and part of that process is getting to know the destination. Yonder encourages you to prioritize safety in your Cuba travel planning. The best way to mitigate any potential risk is to insure your trip to Cuba.
This way, if a sudden medical emergency, sporadic hurricane, or unexpected cancellation or delay, your travel expenses will be fully protected. Reach out to the team of friendly humans for an instant quote so you can fully enjoy your experience in Cuba. We at Yonder Travel Insurance hope that you get to experience all that Cuba has to offer. Check out our other travel safety guides for popular travel destinations!