Last Updated on 10/29/2021
These days, many people travel to locations all over the place just to take a photo in front of a particular wall. We're not knocking it—the photos are stunning. Many of these walls are meant to be art pieces, and we love photography ourselves.
There's no shortage of such iconic, artsy spots in the United States alone—from Paul Smith's pink wall in Los Angeles, to the Wynwood Walls in Miami, to the art on the Atlanta BeltLine. Many of these shots end up on Instagram, where you can share beautifully edited photos with others who are interested in photography and aesthetics, among other things.
If walls are enough to get people to travel to certain destinations, we wanted to hunt down the most Instagram-worthy travel destinations in the world. These highly Instagrammable places are probably gorgeous to visit, right? And who doesn't love visiting a beautiful place? Scroll on to discover our top five most Instagram-worthy destinations outside the United States:
Antigua & Barbuda
Whether you're a professional photographer or very much an amateur, nothing makes it easier to get a beautiful shot than a sunset over the water—especially if that sunsets over a perfect beach. Antigua and Barbuda, two islands in the Caribbean that makeup one country, are known for their beaches…all 365 of them.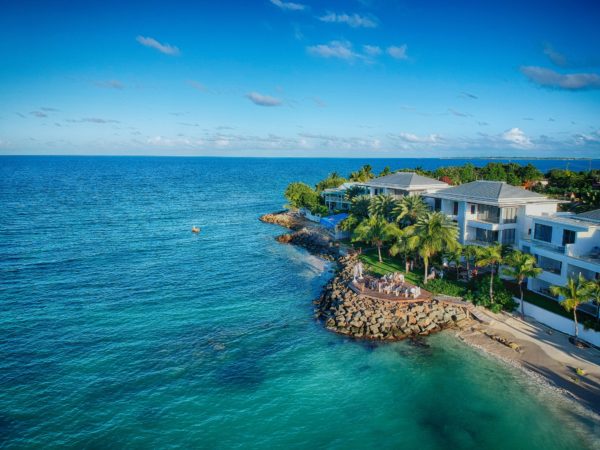 There's lots more to experience (and photograph!) besides beaches. The islands are home to steamy rain forests and soaring peaks where you'll find to-die-for views. Beyond that, Antigua's capital city of St. John's has a Saturday market full of color and life. Top it off with historic sites like the Shirley Heights lookout in English Harbour, and you'll be booked solid with stunning views and incredible experiences for your trip.
Cuba
Starting in 2016, Americans are finally able to travel to Cuba again—for the first time since the 1960s. Though long-isolated under Castro's rule, Cuba's lively culture has persisted. The country's capital, Havana, is a must-see, full of vibrant colors and architecture ranging from deteriorating mansions to colonial-era buildings.
You'll also find incredible nightlife, where upbeat music and salsa dancing abound.  Because the country was cut off from outside trade for so long, the country is full of classic cars. These are incredibly Instagrammable against the colorful backdrops of the island. Cuba is also home to a number of beautiful beaches, so you won't miss out on those shots, either.
Vietnam
When it comes to Vietnam, we almost don't know where to start. The country is absolutely full of scenes and views that are just begging to be photographed. Let's start with the cities, where you'll find bustling markets full of people, fresh fruits and vegetables, meat and seafood, and a variety of other wares, ready for you to take in however you choose.
We also recommend checking out Sapa, a mountainous area filled with stunning terraced rice fields that are vividly green. Vietnam is also home to several gorgeous bays, including the UNESCO World Heritage Site Halong Bay. 1,600 small islands surround the area, creating an incredible view. In fact, Vietnam is known for its insane vistas in general, no matter which part of the country you visit. So no matter where you go in Vietnam, you're bound to get some unbelievable photos.
Venice
Picture this (get it?): You're in the back of a gondola, being paddled through the water by an Italian man, gliding along Venetian canals that connect the whole city. You can picture it, right? That's because it's a truly iconic sight, and for good reason—it's truly stunning. Part of the reason why this city is so Instagrammable is because the imagery is so well-known and loved. Many Italian cities are picturesque, but because the canals take the place of roads, your gondola will be up close and personal with the city's breathtaking buildings, offering a perspective that is unique to the city, and one that you won't find elsewhere. Trying to visit other parts of Italy on a budget? Check out our article on how to travel to Italy without breaking the bank!
No matter where you're traveling, and especially if you're doing so with any kind of photography gear, you'll want to make sure you're insured. Start with our instant quote tool to make it as easy on yourself as possible to get where you're going (and home again!) safe and sound.
We know you have some incredible Instagram photos up your sleeves already…let's see 'em! Tag us @insureyonder – we'll take a look and we'll probably want to follow you so we can check out your future adventures!